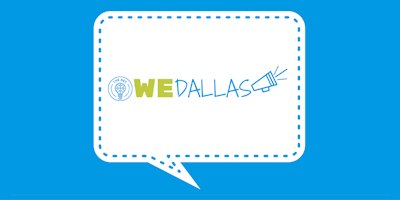 WEDallas @ The DEC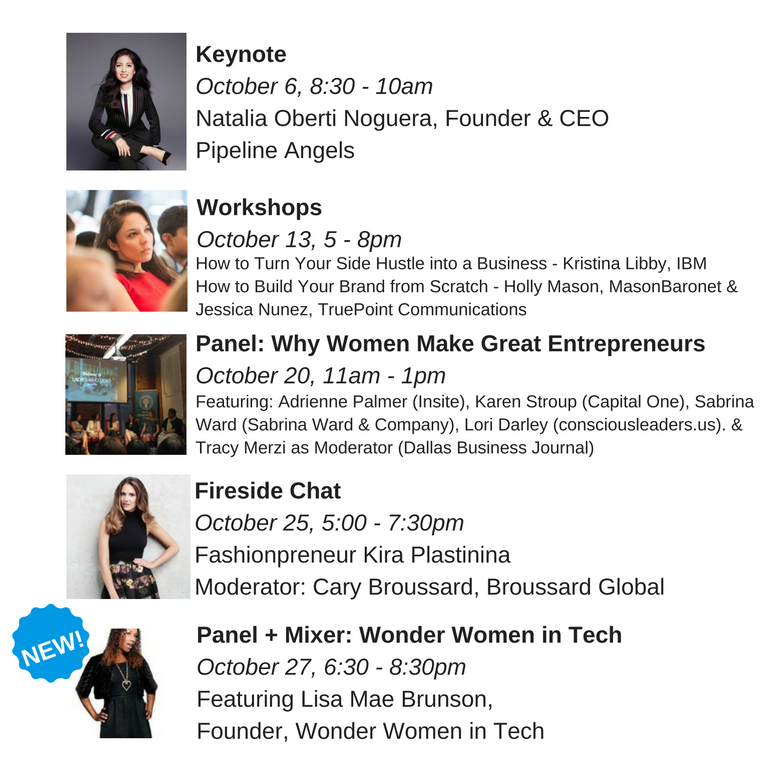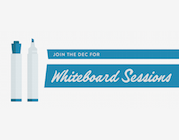 Whiteboard Sessions
During Whiteboard Sessions, entrepreneurs have a chance to talk with some of Dallas' finest entrepreneurs, industry experts, and investment groups that have experience working with new, growing companies. Click the Register button to see the list of available mentors and when they come in. Then click "Sign Up" to select a time slot with that Mentor.
1 Million Cups Dallas
1MC is a Kauffman Foundation educational program put on every Wednesday from 9-10am. Two presenters from startup companies in the Dallas area talk about their companies, problems, gaps and challenges. The audience is made up of entrepreneurs, advisors, researchers, people interested in entrepreneurship or getting ready to make the jump into their own companies. During…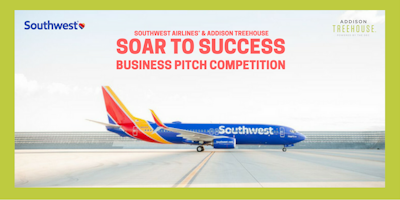 Soar to Success Business Pitch Competition
"Soar to Success" Business Pitch Competition
The first North Texas female and/or minority entrepreneurs pitch competition put on by Southwest Airlines and The Addison TreeHouse
Wednesday, Septmber 7th, 2016 @ 6pm
At the Addison TreeHouse
About:
In the first community partnership of this kind between Southwest Airlines® and The Addison TreeHouse, the TreeHouse is sponsoring a pitch competition titled the Southwest Airlines "Soar to Success" Business Pitch Competition. In this pitch competition, we had over 50 applications from minority and/or female entrepreneurs in North Texas, and our team of judges (third party, professional investors) narrowed the field down to five semi-finalists.
The Five Semi-Finalists are (in alphabetical order):
1. Medibookr.com
2. PICKUP
3. Rapidi2i
4. Roomored
5. Spice Madam

Each of above startups will do a five minute pitch to a live audience, and a team of judges from Southwest Airlines will choose one winner who will receive a year's worth of free business travel on Southwest Airlines!
Please join us as we celebrate entrepreneurship in North Texas among female and/or minority entrepreneurs! Help support Southwest Airlines and the TreeHouse to help local startups reach new heights!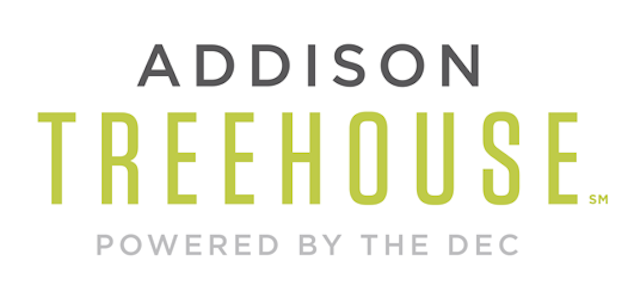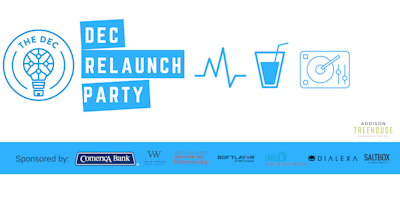 DEC Relaunch Party!
The DEC has wrapped up renovations to our space and we invite you to celebrate with us! Join us for an open house with games and Zephyr Gin cocktails!                                                                   
      6:30 - 7:30: Meet, Greet, Eat & Drink  
      7:30 - 7:40: Welcome & Remarks from Trey Bowles, Cofounder & CEO of The DEC
      7:40 - 9:00: Games,Cocktails & Celebration!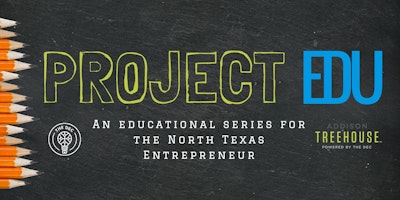 ProjectEDU, powered by The DEC & Addison TreeHouse
ProjectEDU: an Educational Series for the North Texas Entrepreneur 
The idea-to-execution crash course for your startup or small business. 
July 21 - Sept 22
Thursdays, 6:30 - 8:30pm 
About: 
ProjectEDU is a dynamic education series for the North Texas entrepreneur offered by The Dallas Entrepreneur Center (The DEC) and Addison TreeHouse. This unique combination of nine interactive classes will provide the foundational knowledge for anyone looking to start, launch and grow their business. Sessions will be taught by local entrepreneurs in advanced stages of their startups, highly specialized professionals and other leaders in the region. 
Schedule: 
July 21 - Is Your Idea a Company? (Startups 101) @ The DEC
July 28 - Layman's Law (Legal) @ Addison TreeHouse
Aug 4 - Master of Coin (Finance) @ The DEC
Aug 11 - All About People (HR/Building a team) @ Addison TreeHouse
Aug 18 - NTX MVP (Minimum Viable Product) @ The DEC
Aug 25 - How Not to Suck at Sales (Sales) @ Addison TreeHouse
Sept 1 - To Market (Marketing & PR) @ The DEC
Sept 15 - Pitch Perfect (Pitching) @ The DEC
Sept 22 - The Art of War and Fundraising (Fundraising) @ Addison TreeHouse
1 class = $20
9 classes = $150 (save $30 when you buy the bundle!)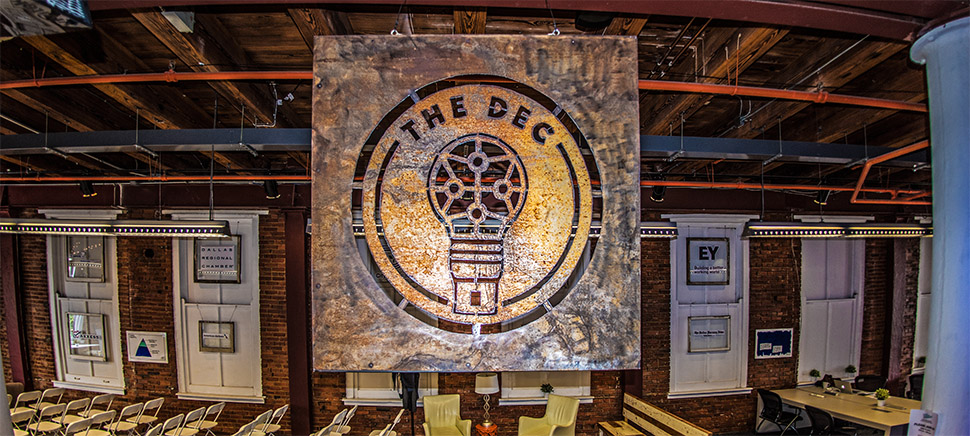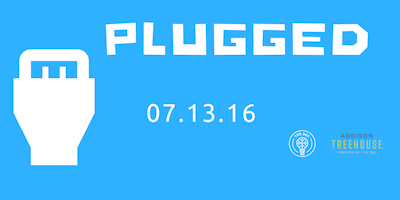 PLUGGED: Intro to the Dallas Startup Scene #GetPluggedDFW
This event is now FULL! We have closed registration for Plugged but please join us for Startup Grind on July 26 and The DEC Relaunch Party on Aug. 3.
---
Get the who's who, what's what and what's next of the North Texas Startup Scene!
Learn everything you need to know in one night about the booming startup ecosystem of incubators, accelerators, events, coworking spaces, resources, education and more that Dallas and its surrounding areas has to offer entrepreneurs. 
6:00:  Registration                                                                           
6:30 - 7:00: Meet, Greet & Eat 
7:00 - 8:00 Rapid Fireside
Mini interviews with some of the big players of the booming Dallas startup community. Featuring: Alex Muse | Blake Burris | Joel Fontenot | Debra Swersky | Michael Sitarzewski | Kevin Vela | Gabriella Draney Zielke
8:00 - 8:30: Meet, Greet & Eat Continued