On Tuesday, May 25, The DEC Network held its annual WEDallas Mompreneur event in partnership with Capital One. This year, attendees participated in three unique breakout sessions followed by our incredible keynote with Catherine Lowe.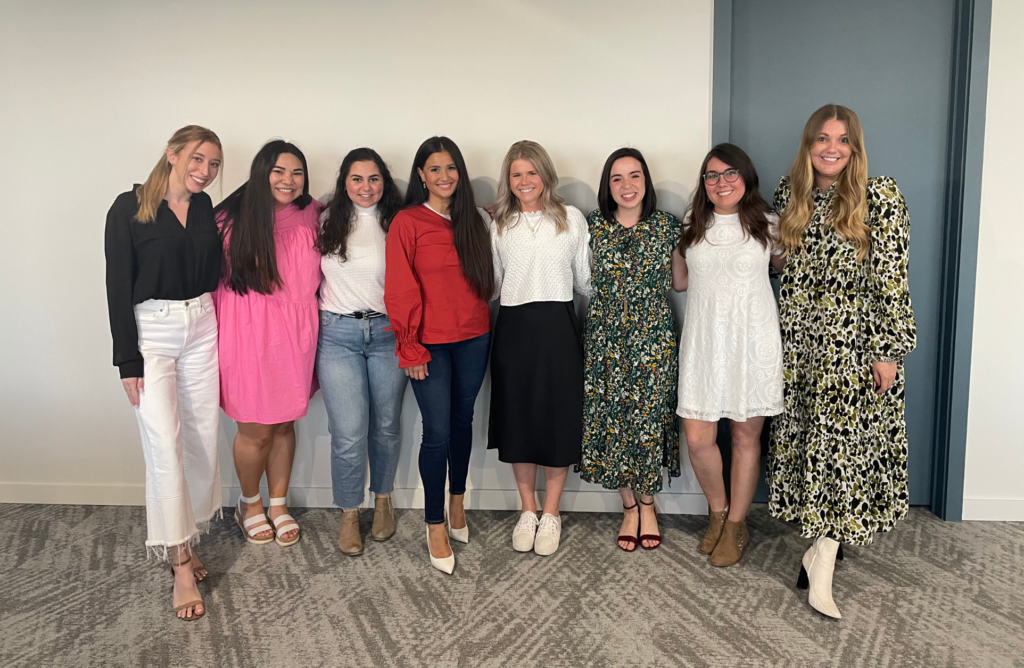 Featured speakers focused on elevating women entrepreneurs by providing the audience with professional advice on business, work/life balance, funding, marketing/branding in saturated markets and insightful advice on being a "mompreneur."
Capital One's Director of Divisional Sales, Courtney West kicked off the event with an encouraging message to all women entrepreneurs.
"Setbacks are just comebacks disguised as challenges," West said.
VR Small, Founder & CEO, Veteran Women's Enterprise Center
Started by Navy veteran VR Small, the Veteran Women's Enterprise Center was designed to help women veteran owned businesses succeed and grow by providing them with professional business resources, networking opportunities and more. Small has more than 20 years of experience in senior management and has committed most of her career to serving others.
Small spoke about funding at this year's WEDallas Mompreneur Event. Her presentation focused on establishing a foundation for accessing capital for any business. She went over the importance of understanding business finances before introducing a few different ways to fund a business from self-funding to loans, investors and crowdfunding and provided resources on how to access these.
"You don't need to reinvent the wheel, you just need to get connected," Small said.
Debbie Mrazek, Founder & President, The Sales Company
Debbie Mrazek has helped hundreds of entrepreneurs and individuals better understand and engage in effective sales techniques that are comfortable to them through The Sales Company.
Mrazek's virtual breakout session allowed women entrepreneurs to ask questions surrounding marketing and branding. Mrazek highlighted the importance of being present on social media and knowing the difference between your business and your competitors.
"You don't have to be great to get started, but you do have to get started to be great," said Mrazek.
Jasmin Brand, Founder & CEO, Her Texas
Jasmin Brand is an entrepreneur with over 15 years of experience in business. From working in corporate America to owning her own agency, Brand obtained the knowledge and skills she needed to now run her growing online business, Her Texas, that allows women to navigate, connect and build their business in the state of Texas.
Brand talked about her journey with Her Texas, which started with coffee and mimosa chats in certain cities, and has now expanded across Texas. Brand described Her Texas as a female-focused ecosystem that provides the ability to create purposeful, strategic change that lives up to the region's highest social and economic potential.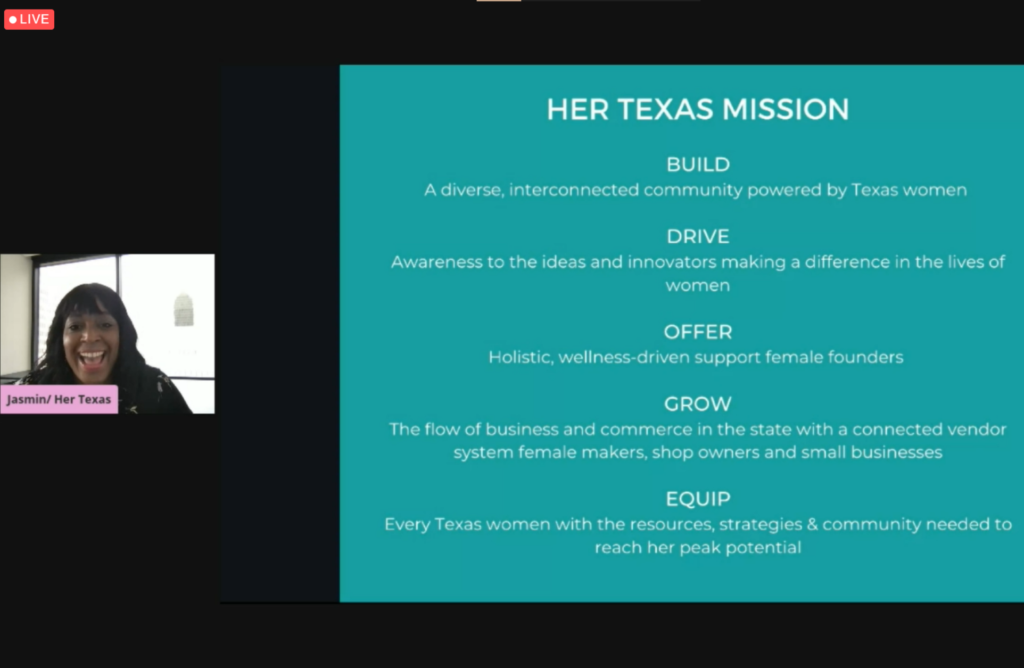 Catherine Lowe, Founder, LoweCo.
Keynote speaker and mompreneur Catherine Lowe founded LoweCo. after winning the heart of former bachelor Sean Lowe with curated love notes. Lowe was the winner of the seventeenth season of ABC's The Bachelor in 2013. With her background in design and talent for creating witty captions, Lowe launched her business selling collections of fun and elegant greeting cards. Along with two other businesses and a family, Lowe has tons of experience in the mompreneur field!
Lowe touched on balancing your professional and personal life, understanding your capabilities and reevaluating your priorities.
"You have to figure out what's important to you and what you are willing to take away or to add for you to feel successful in what you are doing," Lowe said.
WE (Women Entrepreneurs) Dallas is a signature program created by Capital One and The DEC Network. This year-round series is designed to equip, inspire and empower women entrepreneurs in North Texas.
Want to learn about the latest WEDallas events? Sign up for our newsletter here.
Want to rewatch the entire event? Check out this playlist with all of the WEDallas Mompreneur events here.