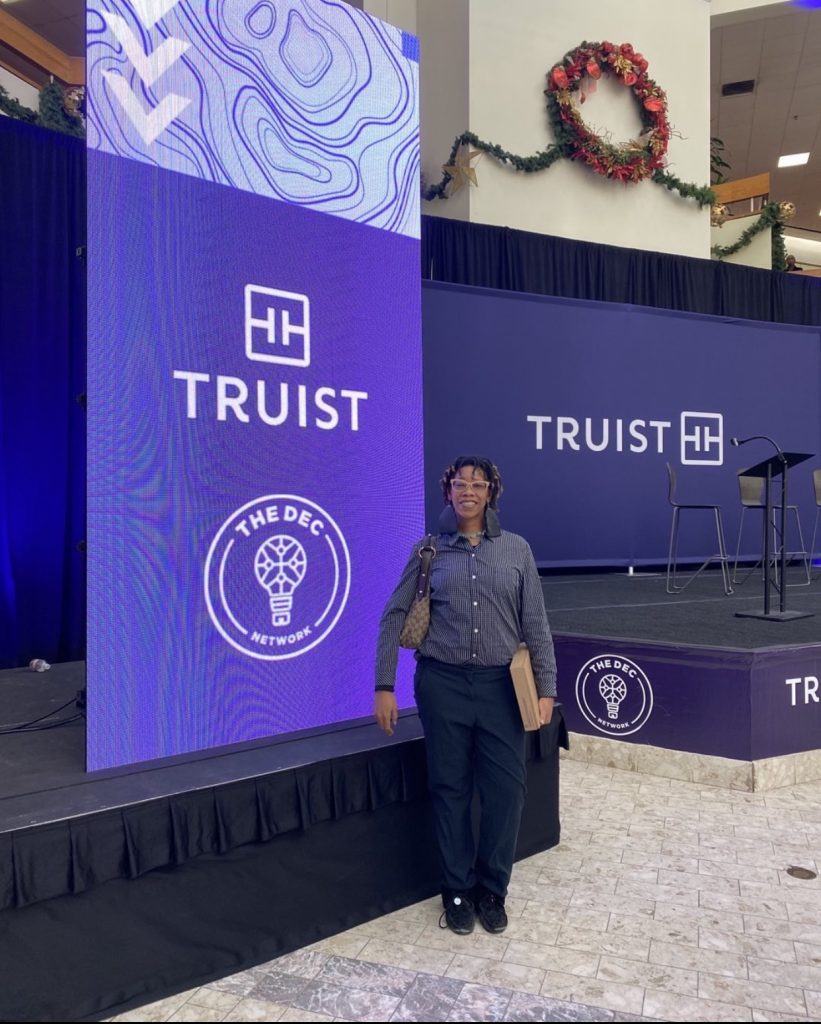 Sponsored by Truist Bank
The DEC Network: We got a chance to catch up with Frenchaire Gardner, owner of Author Frenchaire Gardner, a book business founded in 2019.
The DEC Network: Here are a few questions we asked Frenchaire.
The DEC Network: What inspired you to start a business?
Frenchaire: "My desire was to leverage my time to have the freedom to do what I enjoy the most, traveling and my children. [I] wanted to leave a Legacy for my children. I wanted to create things and have fun doing it while working for myself. I watched my parents as a child. My mama worked two jobs and was always working and my father was an Entrepreneur. I wanted the freedom that I saw he had for myself. I had a dream that led me to write my 1st book. My children and being separated from them inspired the need to write my first children's book Mommy and Daddy Do You Still Love Me Anymore?"
The DEC Network: We definitely see and feel your passion. Tell us a little more about your business.
Frenchaire: "I write books – children's books – that encourage children & adults who were in the foster or adoption systems that their biological parents still love them despite the separation. [There are] English and Spanish versions available in paperback and ebook, [and the] Audiobook is available in English. The 2nd Edition of Mommy & Daddy Do You Still Love Me Anymore? won Honorable Mention at The Spring '22 Book Fest."
[I am also the] Co-Author of several Compilations: #1 Amazon Best-Selling Finding Joy in the Journey Vol. 2: Healthy Ways of Finding Joy During Difficult Times 90 Day Devotional,….Mini-ebook series The "Strategy" in Struggle Vol. 2, [a book about] 5 Women Entrepreneurs [with] inspirational business stories."
The DEC Network: Couple more questions! What does your day-to-day work life look like and what's next for you and your business?
Frenchaire: "My day-to-day consists of writing, adding businesses to the email list to contact later, creating content and ideas, reaching out to people for collaborating, guest interviews on their shows, engaging on social media, responding to emails, and fulfilling and shipping book orders. I also work a full-time job at an airline in the Reservations department working overnight. And, I take care of my elderly mama."
"[Next, I plan on] writing more books, organizing my own compilation of books, speaking all over the world about my testimony and books, [and] selling books consistently."
The DEC Network: It was amazing to chat with Frenchaire and learn more about her story and business.
To learn more about her business, go to https://melchizedekllc.wixsite.com/beandusllc/books
Here are here social media channels:
Want to be alerted when the next story pops up? Subscribe to our newsletter!
Newsletter link: b.link/decnewsletter